Kent Creatives
Since launching Support Local Pop Up two years ago I have been shocked by the amount of small businesses we have in Kent who cant be found on our high street. Having worked with over a thousand of them in the last year alone, the level of talent is extraordinary. Here are a few of my favourite small businesses in Kent.
Nicola is the founder of small business Howell Illustration. She hand draws nature-inspired art with a dip pen and ink and create prints, posters and recycled paper cards to sell. She also hand-draws custom maps, some of which can take her months. Her work aims to combine vintage and contemporary elements in a colourful, clean style for the modern home, as well as be as sustainable as she can make it.
"I already shopped fairly small before going full time with my little creative business, but since doing so I've gained a new appreciation for what shopping small means for businesses like mine. Every single sale is important for a small business, not just because every sale keeps us from closing down, but also for our confidence in ourselves and our products. Sales also mean we can learn what customers want, and how to further refine what we do – one of the best things about being a small business, in fact, is just how responsive you can be – and this all gives us more of a chance against big business, and more of a chance to survive. I shop small wherever I can, supporting the other crafters in our community, buying what I need from craft fairs and generally looking for that personal touch."
"My business is also strongly focused on sustainability, and I aim for Zero Waste in everything I do – I find that big businesses are often the worst for waste, and that small businesses have been the ones to respond quickly to this growing problem, so I often shop small for sustainability's sake too.
In order to help promote shopping small, I run a blog on my website, which offers a guest feature monthly on a Friday called #spotlight_on. I invite different crafters each month to write about their businesses, their processes and what they do, giving them a platform for their story. I also link back to their website, which then pushes them up Google rankings. I use Instagram Stories to promote others' products too, if I find something I want to share (mostly these products are sustainable as well as beautiful). As well as this I follow and participate in an excellent campaign called #JustACard, which aims to make people aware of just how important every sale is to us, even if it's just a card."
"It's important that we shop small, not just for sustainability, or to support the seller (though both are fantastic reasons), but also because variety has always been the catalyst for more. More inspiration, more ideas, more life. If everything was under one massive corporate umbrella, unique ideas and visions would vanish, crafts that these small businesses keep alive may not exist, and that personal touch would be a thing of the past. If we don't want to lose that variety and the amount of care that goes into every product produced by a small business, then we need to #shopsmall."
Instagram: @howellillustration
"Creativity has always been a part of my soul. After spending my teens at the BRIT school, Uni at the London College of Print and numerous short courses at the London College of Fashion, I slid into a 9-6 London office job that left me so uninspired I found dragging myself out of bed every morning a chore.
After the birth of my girls and a move out to Five Oak Green, I grabbed the opportunity to follow my passion. With two girls, I spent huge amounts of time buying tacky, overpriced headbands and bows from high Street chain shops that would break within ten minutes of walking out of the door. So I dusted down my old sewing machine, whipped the sketch book out and Mrs Beasley's Bows was born. I now hop out of bed every morning excited, inspired and raring to go.
Working from my kitchen workroom, I have combined my love of vintage style and stunning high end fabrics, to create unique accessories that every girl and lady will adore.
There has been a huge shift over the last few years in shopping habits. People are more excited than ever about shopping small. I love that everyone wants to hear how you make your products, where you make them and what inspires you. Instagram and Facebook have been integral to my marketing campaigns as they allow me to tell my story about my small business and my products. I know what sets me above the high street is the quality of my products, my reputation and my ability to react quickly to market trends. But getting out there and meeting local customers is also key. Which is why I always have an intensive summer and Christmas stall schedule, plus it's a great excuse for a good old natter!"
"Mrs McGoo all started last year when I was off work and was struggling to keep my spirits up.
I was just chatting with my husband and he said you should do something or make something with a Scottish theme...and Mrs McGoo Homemade Scottish Tablet was born.
I just got my 'pinny' in and had a crack at making it.
Scottish Tablet looks like fudge but has a completely different texture. It is crumbly and then just melts in your mouth. Where as fudge is more dense.
It took about a year to perfect the 'Tablet' and slowly introduced different flavours; starting off with the original and vanilla, I was then able to try orange and lemon which was a big hit. Around Christmas time I brought out a peppermint and salted caramel and it went down a treat. The latest one is coffee and one of the favourites.
I have just been attending local fetes and events since November 2018 and the response I have received has been incredible.
I think people are intrigued to taste the Tablet because when they look and think it is fudge the normal response is 'I don't like fudge or Ohhhh fudge'.
I have T-Shirts saying '
'No!!! It's NOT fudge it's Mrs McGoo Scottish Tablet' and that then starts the conversation.
Being a small business and making the actual product myself, I know exactly what I am talking about and the people feel my passion for my product.
Then there is the actual customer facing role which I absolutely love. I believe shopping can get lost in busy, like for like, high street towns. So having small independent, creative and artisan products really brings new visions to different areas and brings communities back together.
I have always been in retail and up until I started my family, my last job was with Thornton's as a branch manager.
So really, all in all, I am creating my own brand and going back to basics by packing, weighing and giving customers a choice when they come to my stall."
Facebook - Mrs McGoo Homemade Scottish Tablet
Website - www.mrsmcgooscottishtablet.co.uk
Instagram - @mrsmcgoos


"Meadow Skincare is a small, British, Independent skincare business run by us, Kelly and Wendy. We met at the school gates several years ago and became fast friends. With professional backgrounds in therapy, (Kelly's psychotherapy practice and Wendy's massage therapy studio), we both understood the importance of taking care of yourself. We share the same desire for clean living and trying to be more sustainable. We both enjoy shopping from independent stores and supporting small businesses."
"Kelly says: I have always been fascinated by skincare products and I've spent a small fortune over the years on trying most brands on the market! Having never really found anything that agreed with my skin, I trained in skincare formulation and began creating my own products. Wendy asked me to make a balm for her pregnancy clients, who wanted chemical-free, natural products to apply to their skin. This was basically the start of Meadow Skincare! What is now our Hydration Boost Moisturising Balm started out as a balm for baby bumps and it continues to be a popular multi-tasking product!
Wendy says: Inspired by the effectiveness of our first product, we went on to formulate a fuss-free capsule collection of multi-tasking products. We pride ourselves on handcrafted, vegan, waterless, sustainable skincare that we blend into micro-batches, ensuring our customers receive their skincare within 7 days of blending for maximum potency and freshness.
Quality is so important to us, and we insist on using only the finest, raw, premium grade plant oils, fruit butters and fresh clays and always organic where possible. Each ingredient has been especially chosen to give the very best results as part of a regular skincare ritual, and we never use harsh chemicals, alcohols, mineral oils, fillers or preservatives."
"Environmental responsibility and sustainability are at the heart of our business, and we like to keep our carbon footprint small, so we use local suppliers where possible; for example, the lavender oil in our blends comes from a lavender farm in the next village. We don't use any unnecessary outer packaging or boxes and the minimal packaging we do use is 100% recyclable.
When a customer chooses to support our independent small business, it is hugely appreciated by us. The challenges inherent to starting your own thing are enormous and we are passionately committed to the success of Meadow. We are always delighted when an order comes in - it makes all the hard work worthwhile. And it's even more exciting when we see the five-star reviews! Then we really start dancing! We love to talk to our customers and make time each day to personally respond to questions from customers about skincare concerns, our product range and feedback.

It's just the two of us working for Meadow at the moment, but in the longer term we plan to employ locally to boost employment numbers in our village. We feel it's important to put something back into our community and this is one of the steps we are going to take.

As a small online business we don't have a physical shop floor, but we do collaborate with other small independent businesses throughout the UK. We are currently in stock in a local florist, a whole foods cafe and a boutique spa. Future plans include shelf space with an independent designer clothing store which we are extremely excited about. We love these opportunities that arise for us because as a small indie business, these opportunities are out of reach for the larger retail companies and that makes the high street a more interesting place to shop."
IG meadowskincareuk
FB meadowskincareuk
"Hi, I'm Gemma, Creative Director of WickWarriorsUK. I make small batch organic soy candles, hand-poured in the heart of beautiful East Sussex where I live with my husband and two scrumptious boys.
Our goals at WickWarriorsUK are honest and simple: Sustainability, Responsibility & Family.
Sustainability is incredibly important to me, raising a small family has opened my eyes even further to environmental issues and the impact we have on this planet of ours. Using sustainable ingredients such as organic soy wax, by using 100% essential oils for our blends and recyclable materials in our packaging I have tried to adopt a 'No Nasties' approach to my candle making.
This sustainability is closely linked with responsibility. We are responsible for our environment but also feel responsible to our customers. At WickWarriorsUK we strive to deliver the highest quality candles using sustainably sourced ingredients providing natural fragrance and a clean burn.
Our family run business was created, in an attempt, to reclaim some much-needed mindfulness in the mayhem. Having suffered with mental illness in the form of anxiety and depression it was important for me to have a focus outside of the perceived constraints of being 'just a mum' and in giving myself a creative outlet this has helped my overall health and wellbeing whilst promoting positivity within our family.
So that's where we are today, and they are our goals for the future. But its not all about the destination, the journey shouldn't be forgotten, and it's been a fun, if a little bumpy, ride to get to this point.
I have a creative background having earned a Diploma in Art & Design and a Degree in Technical Effects, Costume and Make-up for the stage and screen at The London College of Fashion and have always enjoyed learning new crafts and skills. It was this passion that led me to trying my hand at candle making. I took a course locally and immediately fell in love with it, the whole process felt calming and meditative and before I knew it WickWarriorsUK was born.
We unofficially launched in October 2018 predominantly through Instagram and more recently via my website. Since then I have gained a growing following of genuine and like-minded people. I've been fortunate to have met some fantastic creatives through my craft already, some of whom have shown their kindness and support by stocking my wares.
Setting up a small business has been both exciting and terrifying in equal measure, from setting up our business model, our website, our small workshop and overall production. It has all been a huge undertaking but one I am incredibly proud of. It's a daunting process but I would encourage anyone with an idea or aspiration to take that first step as each subsequent one is easier.
I feel strongly about supporting fellow small businesses and start-ups, they feel like family and I'm a true believer of use it or lose it on our High Street so would always encourage people to shop local. I feel optimistic that we are already beginning to play a part in this beautiful and essential ecosystem and of course it's where you find those hidden gems after all."
Love and a lit wick www.wickwarriorsuk.com
@wickwarriorsuk on Instagram
"I've always been creative and studied furniture and product design at university, before moving into a fast paced PR career in London, where I was fortunate to work with some of the world's most talented architects and designers. It was fascinating and so inspiring getting a behind the scenes look at the design of projects including the restoration and transformation of the Royal Shakespeare Theatre, King's Cross Station and Bonhams auction house, and sports stadiums around the world. My clients ranged from large architecture practices to small one man interior design studios based as far as Australia. It was the small businesses I enjoyed working with the most, as it was so rewarding helping to build their brand."
"When my husband and I moved to Kent to start a family, I was searching for a better work-life balance and keen to get back in touch with my own creativity. When we had our first son, I found that baby blankets and accessories in the specific style I was looking for were few and far between on the high street: delicate, nature inspired designs that aren't too garish or childish yet not bland either. Items that I could really fall in love with, and that were as much for me to coo over as my little one."
"With a long time dream to start my own creative business, I realised this would be the perfect opportunity. I couldn't quite put into words what I was looking for but after months of searching, I finally found the most stunning fabrics (designed by UK illustrators and artists) and I knew these were "the ones". I hadn't touched a sewing machine since school Textiles lessons, but after some trial and error it all came flooding back. I wanted to share my creations with others who, like me, were searching for an extra special item to complete their baby's nursery, or for a unique and thoughtful baby shower gift. So last summer, while pregnant with our second son, I launched The Wild and The Tame."
"I now handmake all of our products from my home studio, combining the softest minky fabric you'll ever feel with beautiful cotton prints to create Cot Blankets, Cushions, Bibs and Teething Rings, as well as Swaddle Blankets, Milestone Blankets, Framed Prints and Greeting Cards. I want to offer something for everyone – and to celebrate both the fierce and gentle personalities among our little ones – so every few months I introduce new limited edition fabric prints, ranging from delicate designs to bold, characterful prints."
"I love living in Kent and it's such a beautiful part of the country to raise a family. Since starting The Wild and The Tame I appreciate so much more how important every customer is to small businesses. I've discovered the amazing community of independent businesses and creatives here and so when it came to looking for my first retail stockists, I naturally thought local. You can now shop my products at Hollie's Little Cakery – The Emporium in Tunbridge Wells and Walrus & Oyster Emporium in Canterbury – two beautiful shops run by talented women in their own right, who are championing and providing a platform for products made by craftspeople and artists from Kent and the surrounding areas."
To find out more why not visit their website or Facebook
Instagram: @_wildandtame_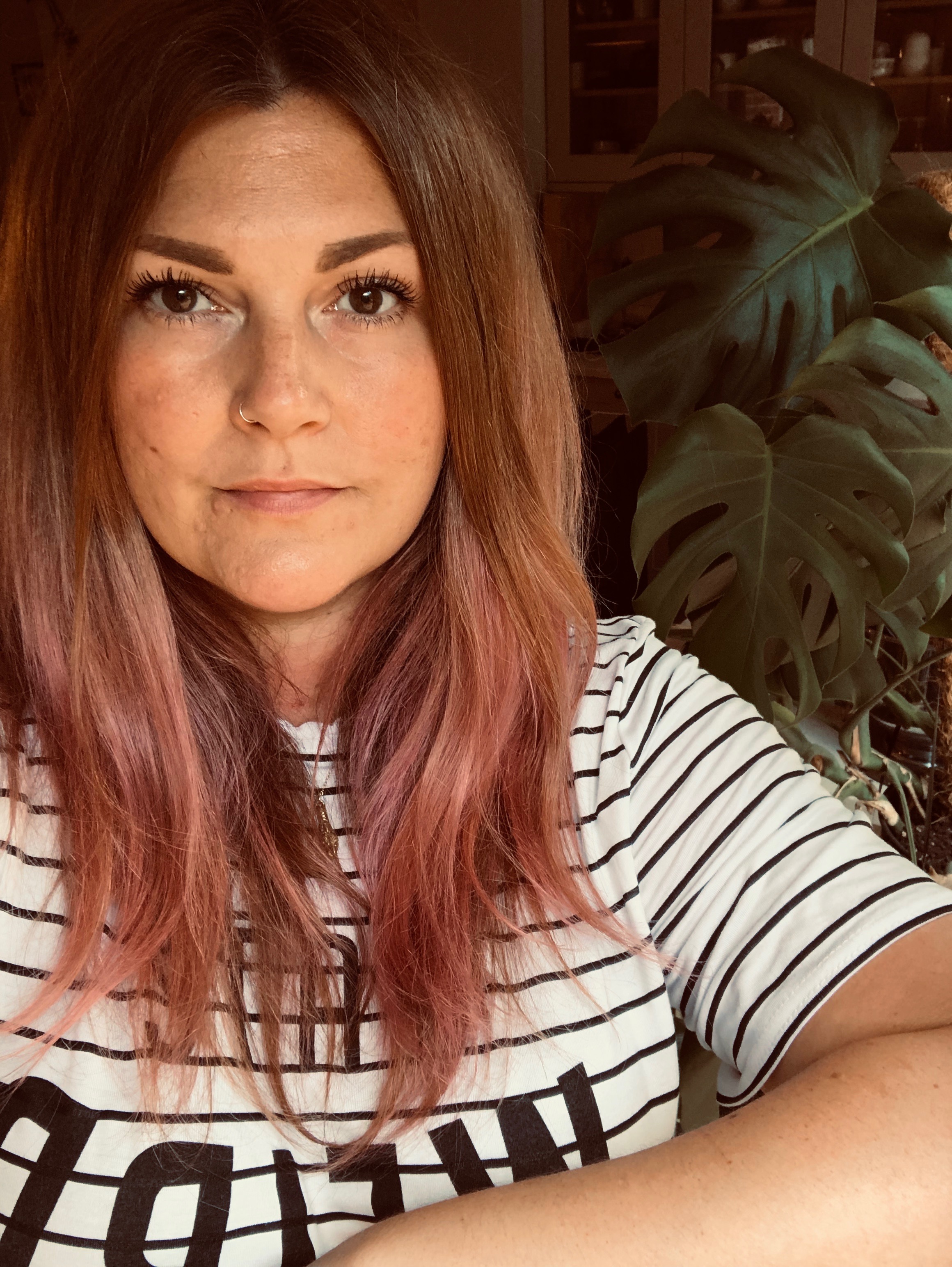 "My name is Kelly, I'm a mum of two, a wife and the creator of Wildlings.
My interest in illustration and design started very early, and after I left school, I studied art in various forms over 6 years at Camberwell College of Arts. I have always been very focused on design, but I believe that you can transfer that passion over many mediums. After leaving college, I started making jewellery and worked as an in house technician for a designer. I continued to work in the jewellery industry for many years before moving on to open my own business, which I ran for 5 successful years."
"I love design, interiors and fashion, but have a real passion for children's interiors and decor in particular.
Since having two of my own little Wildlings, the ability to run my previous business became difficult. As I focused on my new role as a mother, the opportunity to be creative (and sleep) seemed to stop, but as they grew and we started creating and drawing together, I started experimenting with illustration again, and decided to pursue it further."
"I found and opportunity to create something new that worked around my young family, and still allowed me to scratch the creative itch. They still inspire much of the designs I create.
Ive been running a business for over 10 years, and I know first hand the importance of shopping small and locally. The happy dance I do when ever an order rolls in is very, very real!
As a small business, I go to other local businesses to buy materials and services wherever possible, I feel like I am building relationships that help my community, and my local economy to thrive and prosper."
"I also buy the majority of my styling pieces from small, mother run businesses, helping to build a wider, stronger community of makers from all over the world.
My mission with Wildlings, is to design and source beautiful, yet affordable pieces to adorn your own little Wildlings spaces with."
Babyprints Tunbridge Wells
"I'm Christine Sharman and I own Babyprints Tunbridge Wells. My job is to capture memories for you. As a lifecaster I create 3d replicas of the hands and feet of your loved ones, whatever age they are. Children grow so quickly; one minute they're your precious little newborn, and before you know it they are taking their first steps, starting school, moving to secondary school then all too quickly they've grown up and left home. We all want to treasure the memories of those first days, weeks and months and through a simple process I can help you to remember every wrinkle and crease of their tiny hands and feet forever."
"But my skills are not limited to children. Over the past 5 years since I set up my business I have cast numerous teenagers and adults' hands that show so much character, experience and love. Family casts are a beautiful way to capture that bond between the family, be they siblings, couples or parents with their children. And your furry friends shouldn't be left out either, dogs are also welcome.
My casting studio is based in the comfort of my home which allows me to offer customers a very personal experience. When you shop small and local with me you have the privacy to feed and change your baby if needed and your casts are taken without being watched by other shoppers. There's plenty of space to bring other family members and toys for siblings to play with too."
"The casting gel used is made from a seaweed algae and is very safe and gentle even on the most delicate newborn skin. I mix the powder with luke warm water to make a thick gel the consistency of custard – it's bright pink. I then gently immerse the hand or foot. The gel sets to a flexible mould and then I can wiggle out the hand or foot. Customers are always fascinated by this process and amazed at the detail they can see when they look inside the mould. Once the customer has left I then make the stone cast. Every hand or foot is unique and even now, having made thousands of casts, the excitement of opening a mould doesn't fade. Casts are painted with a high quality gilt varnish that gives a beautiful metallic finish."
"Most customers like to have their casts framed so it keeps them safe, but others like to keep them as statues that they can pick up and touch anytime they like. This is especially true when I cast older people; once that person is no longer with their family it can bring enormous comfort to still be able to hold their hand. If you decide on a frame I have a range of premium quality frames to select from and a collection of over 30 mount colours. Each frame is bespoke and handmade to order, so you get to choose exactly what you want to suit your style and taste."
Facebook : https://www.facebook.com/babyprintstunbridgewells/
Instagram : babyprints_tw
Website : www.babyprints.co.uk
Contemporary Glass Artist
"I have been a contemporary glass artist for six years. It started as a hobby while I was running a marketing company but it took over once I entered an international glass competition and was encouraged to take it further.
I combine different techniques and enjoy decorating with glass fusible screen-prints, inclusions, frits and glass enamels to create my own style of contemporary designs. I use different firing temperatures to create crystalline, tactile and fully fused finishes. The combination of stained and fused glass pieces is something I enjoy and have received several commissions this year. My inspiration is the countryside and the elements of nature. I love to experiment with colour and find the most unexpected results when I allow the glass to dictate the design. This year I participated in South East Open Studios for the first time, opening my studio to the public in June. Visitors were so kind and supportive.
My first pop up shop was in Whitstable in June and I collaborated with five talented contemporary glass artists to curate a collection inspired by the sea. I love Whitstable and find the people there very open to the creative process. We were very fortunate to exhibit alongside Peter Layton of the London Glassblowing Company. It was such a privilege.
The experience of running a retail premises was an education and we all really enjoyed the opportunity of taking ideas from our studios to the high street.
For the past two years I have worked with the Worshipful Company of Glaziers in London and exhibited work at Ely Cathedral. My work is currently on the Warm Glass website in the 'Aspiring Glass Artists' section of the 2019 Glass Prize category."
http://www.theglassprize.co.uk/2019-aspiring-glass-artists-c-44.html